Testimonials

"EMAT has proven itself with our sales efforts in Latin America, allowing us to penetrate these new markets much more effectively. We were able to generate much more qualified leads and hold a very successful road show. We anticipate a significant increase in our won opportunities and our revenues as well, both of which can be directly attributed to EMAT and the accurate data it provided us."
Liran Weiss, MCE Systems

"Jinny Software adopted Real Time access to support their sales activity within CALA region. The highly accurate sales-intelligence contained is essential for generating new business meetings, particularly having the ability to look up key contacts, working telephone numbers and especially accurate email addresses. Since adopting EMAT, we have been able to save huge amounts of time by identifying targets and arrange meetings far more efficiently as we have all up to date information at our fingertips. EMAT is an excellent tool."
Eithne Hynes, Marketing Manager, Jinny Software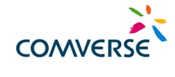 "The quality of the data purchased from EMAT was fantastic; we used this data in an email campaign and received NO bounce backs - plus the amount of data for each contact was much more than I could gather on my own."
Meri Christenson, Comverse

"Infogin undertook a Lead generation campaign one quarter and set ourselves a demanding target for opening up new opportunities in large mobile operators in Latin America. To help achieve our target, we invested in the ELEVATE Market Access Tool, to gain a complete picture of the particular market we were targeting in the Americas and contact details for all of the key decision makers within those accounts. EMAT allowed us to quickly and efficiently undertake an email campaign and to follow up by telephone. Because the information was so accurate, we could employ a smaller team, concentrated on a more focused campaign targeting just the right key decision makers. We look forward to expanding this model into other markets in the future."
Scott Pranger, Vice President, Worldwide Sales, InfoGin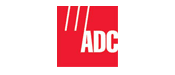 "The information within EMAT has been very useful for our campaigns in Latin America, allowing us to quickly and efficiently build targeting lists. We have been using it for a research campaigns and events throughout the region making us to be more efficient and responding much faster due to the accuracy of it."
Carla Ibinarriaga, Marketing Manager for Latin America, ADC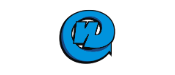 "Great product, I highly recommend it for anyone looking to do business in the CALA Telecom market."
John Luis Maldonado, Chief Executive Officer, World Electronic Broadcast
"EMAT enabled us to radically increase our number of meetings at Futurecom 2009.How? It provided us with the names and emails of all our primary targets. We saved over 200 hours of Inside Sales Support time alone."
VP CALA Sales for a Leading OSS Vendor